Safeguarding Monthly News
January 2020
Childline have introduced a Calm Zone for children on their website. More iforamtion can be found at https://www.childline.org.uk/toolbox/calm-zone/
July 2019
One of the campaigns we have backed :
https://www.nspcc.org.uk/what-we-do/campaigns/wild-west-web/
June 2019
Race hate crime against children has reached a 3-year high,1 an NPSCC investigation has found. This included crimes against children under one.
Childline held 2,617 counselling sessions about race and faith based bullying between 2015/16 and 2017/18. Girls were more likely to speak to Childline than boys, and children aged 12-15 were the most likely to get in touch.

Children told Childline they were being targeted because of how they looked, and reported being told to "go back to their own country".

Some tried to change their appearance using makeup, while others said they didn't want to tell their parents because they were worried about upsetting them.
May 2019
Information on anxiety in the children and the internet.
https://cutt.ly/1F22ZO
April 2019
We have been working with Upton High School, Safeguarding in Education and the local police to form the Safe School Hoole & Upton project. The idea of the scheme is to create safe bases for children whilst they are out and about independently in the Hoole and Upton area. It will be similar to Neighbourhood Watch. Shops and businesses that have been checked and vetted by the project will display a Safe School sticker. If a child feels in trouble or at risk then they can go into the shop and ask them to contact their home, school or in serious cases the police. Pupils will also be given strategies of how to stay safe whilst promoting independence and being outdoors.
We have received a grant for £1000 to develop the project with stickers and metal signage. The idea is to spread this throughout the Chester area so that child feel safe, have strategies to keep themselves safe and enjoy being out and about.
Please follow use on twitter @safeschoolhoole.
More information to follow.
March 2019
0808 2000 247 Freephone 24 Hour National Domestic Violence Helpline, run in partnership between Women's Aid and Refuge.
February 2019
Support staff have received a briefing surrounding Countylines. The North West Organised Crime Agency have produced the following short film:
https://www.youtube.com/watch?v=-qD8i_ag_8A
January 2019
Childline have an indepth webpage on different types of mental health issues that parents might find useful:
https://www.childline.org.uk/info-advice/your-feelings/mental-health/types-mental-health-issues/
December 2018
Worried about the amount of time your child is spending on screens?
https://www.thinkuknow.co.uk/professionals/our-views/screen-time-should-we-be-worried/
November 2018
Lots of information about keeping your children safe online.
https://pwxp5srs168nsac2n3fnjyaa-wpengine.netdna-ssl.com/wp-content/uploads/2016/07/Internet-matters-Parent-Age-Guides-6-10.pdf
October 2018
Today, Wednesday 10th October, is Mental health Today.
For more information parents can access the following to help their children:
https://www.mentalhealth.org.uk/publications/make-it-count-guide-for-parents-and-carers
September 2018
Parent Zone is an online advice and information website dealing wth all things digital.
https://parentzone.org.uk/parent-info
August 2018
NSPCC are there to help any mothers and their children who have experienced domestic vioence.
https://www.nspcc.org.uk/services-and-resources/childrens-services/dart-domestic-abuse-recovering-together/
July 2018
Not necessarily a safeguarding issue but some handy hints on sleep and your child:
https://www.nhs.uk/live-well/sleep-and-tiredness/healthy-sleep-tips-for-children/
June 2018
Please read the following news report on the online game Doki Doki.
https://inews.co.uk/news/uk/doki-doki-literature-club-coroner-issues-warning-over-content-of-online-game/
Would you like to learn all about the internet and how your child uses it and what they might be accessing? The NSPCC have developed in association with O2, the icebreaker series of emails packed with all the information a parent or carer might need.
https://nspcc.o2.co.uk/
May 2018
Helping children deal with divorce or separation
Separation may involve bad feelings between the parents (and their families). Children can pick up on this, which may make them confused or unhappy – or even blame themselves for a break-up.
To support children during a separation and help them with their worries, you should:
remind them that they are loved by both parents
be honest when talking about it but keep in mind the child's age and understanding
avoid blame – don't share any negative feelings the adults have about each other
keep up routines such as going to school and specific meal times
let them know they can talk about their feelings with you – explain that it's okay to be sad, confused or angry
listen more than you speak – answering questions will help them to open up.
Sometimes children find it hard to talk to someone in the family about their parents separating. Remind them they can always contact Childline by phoning 0800 1111 or having a 1-2-1 chat online.
April 2018
There are 7 cases of online child grooming recorded every day. Let's protect children from the #WildWestWeb. It's time to step up Sheriff @MattHancock and make a law for social networks. http://bit.ly/2HwUiBd
Please join the NSPCC and us as a school by sending an
email
or
tweet
to Matt Hancock, Secretary of State for Digital, Culture, Media and Sport, asking him to bring in a new law to keep children safe online.
March 2018
A child can feel like there's no escape from cyberbullying. If you're worried we've got advice & signs to spot: http://bit.ly/2dB3AOS
February 2018
The NSPCC have designed a family agreement concenrning online usage. It's a great tool to use so that you have some control over what your child is accessing and posting on line.
The PDF version is avaialble at the bottom of this page.
Please can we draw your attention to the following app.
Roblox
Unlike Minecraft, that has different modes of play, you cannot play single player, or restrict games to "Friends Only" on Roblox. If your child creates their own Roblox game, it will go Public when it is launched. You cannot block other players from playing except players under 13+
January 2018
You Tube and Children
What is the problem?
You may have seen news reports about inappropriate children's videos on YouTube.
These are videos that, at first, appear to be for children, as they include cartoon characters such as Peppa Pig, or characters from Disney films such as Frozen. However, later on the videos become violent or disturbing. One, for example, shows Peppa Pig being tortured at the dentist.
The videos can appear in YouTube search results when children look for genuine children's videos.
YouTube says that such videos will be age-restricted if they are reported by users, so they cannot be viewed by anyone under 18.
This factsheet explains how you can protect your child when they are using YouTube apps or the website.
What safety options are there on YouTube Kids?
The YouTube Kids app automatically filters out inappropriate content. However, YouTube explains that "no algorithm is perfect" and "your child might find content you don't want him or her to watch".
To help protect your child in YouTube Kids, you can set parental controls and change settings: tap the 'Lock' icon in the bottom corner of any page, enter your custom passcode and click 'Settings'. Here you can:
Turn the search function off, so your child can only see recommended, curated videos under each category on the home screen: toggle 'Search' to off

Set a timer to limit how much time your child spends on the app: select 'Timer' and use the slider bar or the plus and minus icons to set a time limit, then tap 'Start Timer'
You can also block videos or channels you don't want your child to watch:
Tap the 3 dots ('more') at the top of the video, tap 'Block' and select 'Block this video' or 'Block this channel' to block the whole channel associated with the video

Tap 'Block' again, then enter the numbers you see written on the screen, or your custom passcode
To report content to YouTube that you think is inappropriate, use the 'flagging function': tap the flag icon next to a video or comment and select your reason for flagging.
The app does have advertising, but YouTube says it restricts adverts that aren't child-friendly.
What safety options are there on YouTube?
Turn on 'restricted mode'
This hides videos that may contain inappropriate content. YouTube says that "no filter is 100% accurate, but it should help you avoid most inappropriate content". To do this:
Flag inappropriate videos
If you think a video or a comment on a video is inappropriate, you can use the 'flagging feature' to prompt YouTube staff to check it and decide whether to block or restrict it:
Flagged content is constantly reviewed to check for any violation of YouTube's Community Guidelines.
How else can I help ensure my child's safety online?
The tips below will help you to set rules for your child about accessing videos on the internet and their online behaviour, and support them to understand the risks and what to do if something happens.
Try to have your child in the same room as you when they are using the internet, and discourage them from using headphones

Chat to your child about what online videos might not be suitable for them to watch and share

Regularly check the history of videos they have watched online for anything inappropriate, or create a playlist for them

Encourage your child to tell you if they see something they find worrying or nasty

If your child wants to share a video they have recorded, check they get permission from anyone who features in it before they upload it

Tell your child not to give out any personal information or anything that can identify them, such as a school uniform or street name

Regularly check comments made on your child's videos. Talk to your child about how they could receive nasty or negative comments from other people, and what they should do if this happens

If another YouTube user posts a video of your child or shares personal information without consent, you can ask for this content to be removed by using YouTube's privacy complaint process
Where else can I go for support?
Policies, safety and reporting, YouTube: https://support.google.com/youtube/topic/2676378?hl=en&ref_topic=6151248
Privacy complaint process, YouTube: https://support.google.com/youtube/answer/142443
YouTube Kids parental guide, YouTube: https://support.google.com/youtubekids/#topic=6130504
The National Society for the Prevention of Cruelty to Children (NSPCC) has a range of resources for parents on internet safety: https://www.nspcc.org.uk/preventing-abuse/keeping-children-safe/online-safety/
Sources for this factsheet
This factsheet was produced by Safeguarding Training Centre from The Key, in collaboration with National Online Safety: www.thekeysupport.com/safeguarding and https://nationalonlinesafety.com/
YouTube to restrict 'disturbing' children's videos, if flagged, BBC News, 10 November 2017
http://www.bbc.co.uk/news/technology-41942306
YouTube Kids parental guide, YouTube: https://support.google.com/youtubekids/#topic=6130504
December 2017
The 12 ways that Christmas shoppers can keep children and data safe when buying smart toys and devices.
The Information Commissioner's Office (ICO) wants parents, guardians and others to consider data protection and privacy issues in the same way they would check on the safety of presents they are planning to give to their children.
Research the security of a product before buying
Doing your homework before buying a connected device should allow you to recognise those with poor security. Research online reviews and manufacturers' websites for information on privacy notices and policies. You should also look to see how a product will be updated in the future if a security issue is identified.
Take care when shopping online
At this time of year, when online shopping is nearing its peak, scammers may be more likely to try to access your personal information such as bank account or credit card details. Only use secure sites when shopping online – secure sites usually carry the padlock symbol. Get Safe Online has advice on how to protect yourself.
Take your time
Don't wait until Christmas Day, when excited children will want to just turn on a new toy or device and skip as much of the set-up process as they can. Take the time beforehand to read the manual and familiarise yourself with the security and privacy options available to you.
Change passwords and usernames from default
Default passwords and usernames for many devices are freely available on the web. You should always change the defaults immediately and choose a suitably strong password. Use a different password for each account and device. If a device doesn't allow you to change the default password, you should strongly consider whether it is worth keeping it.
Is your router secure?
Your router is the first line of defence on the perimeter of your home network. If you have devices connected to your network, the default settings of your router might be exposing them to the internet and therefore everyone else. Create a strong password and look out for and install security updates.
If there's a two-step identification option – use it
Two-factor authentication offers you an additional layer of security when logging in to an online service. While few devices will offer this capability, the website you use to view its data might.
Be camera aware – you never know who's watching
Some toys and devices are fitted with web cameras. The ability to view footage remotely is both their biggest selling point and, if not set up correctly, potentially their biggest weakness, as the baby monitor hacking issue of a few years ago demonstrated. If you have no intention of viewing footage over the internet, then turn the remote viewing option off in the device's settings, or else use strong, non-default passwords.
Location, location, location
One of the main selling points of children's smart watches is the ability for parents to know where their children are at all times. However, if this isn't done securely, then others might have access to this data as well. Immediately get rid of default location tracking and GPS settings and set strong, unique passwords.
Bluetooth ache
It is not just potentially insecure web connections that can put children's online safety at risk. Some toys and devices have been found to have unencrypted WiFi connections or unsecured Bluetooth connections which can be easily accessed by strangers. If there is no option to secure these in the device's settings, consider whether using the device is worth the risk. If there is an option to protect them with either a password or a PIN ensure you choose a strong one.
Children have information rights too
Have age-appropriate conversations with children about their online safety, and model the correct way to do this. Children's information and privacy rights are a key area of concern for the ICO. We are funding independent research into this area, are active members of the UK Council for Child Internet Safety and new legislation coming next year will also strengthen children's legal rights.
If in doubt, don't splash out
If you aren't convinced a smart toy or connected device will keep your children's personal information safe, then don't buy it. If consumers reject products that don't protect them, then developers and retailers should soon get the message. If you've purchased a device that you've since discovered is insecure, complain to the manufacturer or retailer and see if you can return it.
Have a secure Christmas
By taking some time and care beforehand and following our advice, you can still see a child's face light up when they open their new, web-connected Christmas present, safe in the knowledge that you are keeping them secure as well as happy.
November 2017
Can we draw your attention to the NSPCC PANTS programme. Over the coming school year our children will be learning about keeping themselve safe.
https://www.nspcc.org.uk/preventing-abuse/keeping-children-safe/underwear-rule/
October 2017
As part of the NSPCC Deafzone, a service for children with hearing impairment, they have produced a webpage helping children to saty safe on line.
https://childline.org.uk/info-advice/bullying-abuse-safety/deafzone/staying-safe-online/
September 2017
A Guide to Snapchat Basics:
Not familiar with Snapchat & need to learn the basics? Watch this video to take you through the essentials.
Watch now
August 2017
Please can we reiterate the dangers of children using the periscope app. We first highlighted this May 2015 and it seems that our initial concerns are founded.
http://www.bbc.co.uk/news/av/uk-40686763/young-children-groomed-on-live-streaming-app-periscope
July 2017
Body Image
Media smart have put together a parents guide to helping your children feel comfortable in their own skin.
http://mediasmart.uk.com/parents-guardians?dm_i=1PLJ,5219E,L8YN5C,JBY5O,1
Childline Update
The NSPCC reports that children as young as nine are contacting Childline about race or faith-based bullying, and that the service frequently sees a spike in counselling sessions following terror attacks. Childline figures show that: there were more than 2,500 counselling sessions in the last three years about racial and faith based bullying; Muslim, Jewish. Christian, Black and Sikh were among those who contacted Childline about the issue; in some cases, young people told Childline that the constant abuse and negative stereotyping was so cruel that they had self-harmed, and many wished they could change who they are. Advice to help parents spot the signs of bullying include: unexplained physical injuries; being afraid to go to school, having mysterious illnesses or skipping school altogether; becoming nervous, withdrawn or losing confidence; and problems with eating or sleeping.
Mental health support for autistic young people
Ambitious about Autism has published a report looking at young people with autism's experience of mental health. Findings from an online survey and interviews involving a total of 130 young autistic people include: 4 out of 5 young people with autism have experienced mental health issues; 76% felt more under strain than non-autistic peers; 90% felt uncomfortable disclosing mental health issues; and two-thirds said that if they did ask for help they had little or no confidence they would get what they needed.
For the full report please go to:
https://www.ambitiousaboutautism.org.uk/sites/default/files/Know%20your%20normal%20research%20report.pdf
June 2017
Snap Chat
PLEASE READ THIS CAREFULLY IF YOU HAVE A CHILD WITH SNAPCHAT
http://www.telegraph.co.uk/technology/2017/06/23/police-issue-child-safety-warning-snapchat-maps-update-reveals/
Safer Internet Use
Help your child to be more sahre aware on the internet by watching the NSPCC video and talking about how to safely use the internet.
https://www.youtube.com/watch?list=PLqA6Q-vvA4sOupmaqff8pcPlNYG7NmwXF&v=lGIEKGJRWEo
May 2017
Contacting Childline using sign video
To coincide with Deaf Awareness Week, Childline has launched a video for deaf or hard of hearing children and young people to explain the Childline SignVideo Service as well as using sign language to discuss different types of abuse. Young people can download an app to contact Childline through a British Sign Language (BSL) SignVideo service. The young person then signs to the SignVideo interpreter who, in turn, contacts a Childline counsellor on their behalf. This service is available Monday to Friday 9am to 6pm.
Source: YouTube Date: 15 May 2017
Further information: Childline Deaf Zone
Blue Whale Challenge
Parents are again being urged to know which sites their children are accessing after British police are warning parents about the dangers of a social media 'game' that's said to be responsible for hundreds of teenage suicides in Russia.
The 'Blue Whale challenge' encourages at-risk participants to take part in a series of tasks like cutting themselves every day for 50 days.
They are then instructed to kill themselves on the final day of the so called 'challenge'.
If you are at all worried or concerned then please contact https://www.papyrus-uk.org/
April 2017
NSPCC have designed a booklet to help parents decide if and when their child is ready to go out on their own.
https://www.nspcc.org.uk/globalassets/documents/advice-and-info/out-alone-keeping-child-safe.pdf
March 2017
Freephone 24 Hour National Domestic Violence Helpline
The helpline is a lifeline for thousands of women, many of whom have never spoken about their experiences to anyone.
Abused women have many reasons for calling:
Some have fled their home and desperately need a place of safety
Others want to talk about what is happening to them, discuss their fears and seek support
Many need information about their housing and legal rights or reassurance about calling the police
We also hear from:
Friends or family members seeking advice and support
Agencies referring women to refuges or seeking advice
What if the lines are busy?
Always call 999 in an emergency
Keep trying – our quieter periods are evenings, nights and weekends
More than half of parents unaware of age limit on social media
New figures suggest parents don't know if their children are old enough to use social networks like Facebook or Snapchat
The majority of parents across the country don't know whether their children are old enough to be using social networks.
Shockingly, 1 in 5 parents think that there are no age requirements at all for social media.
Some sites can be a dangerous place for younger children, potentially exposing them to bullying, inappropriate content or grooming. But they can also provide important support networks for younger people.
It's vital that social media companies make age restrictions clearer on sign up pages, so that younger people and parents can be confident using social networks safely.
Our advice for families, on Online Safety and from our Net Aware service will help you learn how to keep children safe online.
Please be aware that if you sign your child up for social media with a false age then that age will increase each year making your child older on social media and at more risk of being contacted by older people.
For example an 8 year old signed up to Facebook in 2017 as being 13 years old would be seen on social media as being 16 in 2020 when in reality they are only 11 years old.
February 2017
Home Alone- What the NSPCC Says
Our advice on leaving a child at home
Babies, toddlers and very young children should never be left alone
Children under the age of 12 are rarely mature enough to cope in an emergency and should not be left at home alone for a long period of time
Children under the age of 16 should not be left alone overnight
Parents and carers can be prosecuted for neglect if it is judged that they placed a child at risk by leaving them at home alone
A child should never be left at home alone if they do not feel comfortable with this, regardless of their age
If a child has additional needs, these should be considered when leaving them at home alone or with an older sibling
When leaving a younger child with an older sibling think about what may happen if they were to have a falling out - would they both be safe?
Read further advice on how to decide if your child is ready to be left at home alone.
January 2017
The following link takes parents to information on safeguarding in Sports Club and what to look out for as a parent.
https://thecpsu.org.uk/help-advice/related-information/information-for-parents-and-carers#what-to-look-for-in-a-sports-club
December 2017
David Beckham along with Unicef have released a short video hightligthing the impact of violence on children.
http://tinyurl.com/gu8k3qw
As part of our Anti Bullying awareness, Gripping Yarns came into school to do a story telling workshop around bullying and how to deal with incidents. The children were enthralled by the story telling and came away with some really positive messages.
November 2017
OurPact
OurPact is a breakthrough parental control app that harnesses the power of Internet and Application blocking in order to teach children proper device use and responsibility. By syncing your family's iPads, iPhones, and iPod Touch to OurPact, you now have the power to manage your entire family's device use under one platform.
Support the NSPCC this Christmas by naming a light on Oxford Street for someone special. Donations start at just £5 and is a great Christmas gift idea.
https://nspcc-little-stars.org.uk/
October 2017
Please see a powerpoint that Max King has produced for our safeguarding page. Fantastic work Max !
https://secure.schoolspider.co.uk/uploads/143/page/128580_page_file.pptx
September 2017
Keeping Our Younger Children Safe - Please spend a few minutes having a look at the CEOP video of how to help children 5-7 deal with online safety and strangers online.
Nowe Życie Bez Przemocy
http://www.nowezyciebezprzemocy.co.uk/resources/publikacje/27354%20cheshire%20without%20abuse%20polish%20helpline%20HRES.pdf
August 2017
This summer the must have app is Pokemon Go.
Here is a brief guide designed by the NSPCC for parents regarding the potential risks:
There are loads of good things about the game, and there's a reason it's become so popular. But it's important to learn the risks involved:
Meeting people they don't know face-to-face
The game is designed to bring people together. Usually strangers. So you never know who they might meet.
There's a physical risk
It's easy to forget to look where you're going with this game, but they need to be careful of where they end up. There are already stories of people being lured to places that aren't safe for children.
It can cost a lot of money
There are in-app purchases and other incentives which can cost up to £79.99 (14,500 Pokécoins). Make sure the app's set up without payment options.
Access to personal data
Pokémon Go asks for personal information like your child's birth date and email address, which they're asked to enter or receive through social media accounts. Parents have the right to contact the creators to stop them from using their personal information.
What do parental controls do?
These controls are designed to help parents and carers manage their child's online activities. There are various types, some of which are free but others which can be bought. However, nothing is totally fool proof so they don't replace the need for adults to support and advise children using the internet.
For detailed guidance on all the different types of control, you can use this online tool from Internet Matters . This gives you the chance to set up a personalised list of the controls used in your home on all your different devices. There is also advice on how to use all the various controls, with videos and step-by-step instructions.
What can controls be used for?
Controls can either be for a device like a games console, or for a network such as your home broadband.
The way to access device controls can vary according to the manufacturer. They can offer varying types of protection, from filtering out adult content from search results to preventing your child from buying things when playing games. You can generally find instructions on how to set these controls up on the manufacturer's website or use the Internet Matters app for help. These settings will apply whether the device is being used in your home our outside – but it's easy for them to be switched off, so talk to your child about trust and responsibility, making sure they understand the importance of why you have put the settings in place.
Most games consoles come with settings, which can be put in place for either the device itself or the games platform. It's easy to forget that games consoles allow players to connect to the internet and talk to people all over the world so setting controls on devices and the platform itself (such as X Box) is important.
Broadband and network filters generally come free with your service. These can be used to prevent material coming into your home. For example, you could restrict anything with a horror or sexual content being accessible via your home broadband. Instructions for accessing these filters can be found on the service providers' websites – look at the bottom of the page to find the "help" or "security" page.
Online controls
Search engines such as Google, Yahoo and Bing allow users to filter out certain types of search results. This means you can reduce the risk of your child seeing adult content like pornography, or set limits on the time they spend online. Look for the cogwheel "settings" symbol where you will find the options for each provider. You can also encourage your child to use safer search facilities, such as SafeSearch Kids from Google.
Social media and other websites
As with search engines, social media and sites like YouTube have privacy and security settings. These can prevent your child from being contacted by strangers or from seeing inappropriate material. It is important to remember that content filters cannot prevent other people from sending offensive or inappropriate messages or comments to your child's account, so controlling who can contact your child is a key step.
Buying controls
It is also possible to buy filter programmes. These can be either solely for filtering purposes, but some virus protection software also offer filtering options.
What next?
Controls are not a single solution to staying safe online; talking to your children and encouraging responsible behaviour is critical. However, controls are a vital first step to helping to protect your child online, and here seven simple things you can do to use them effectively:
1.Set up home broadband parental controls and make use of controls on your home broadband.
2.Set controls on your search engine; encourage your child to always use child-friendly search engines, and activate and lock the safe search settings on the browsers and platforms they use.
3.Make sure every device is protected. Controls should be installed on every device your child uses, such as their mobile phone, tablet and games consoles (both home and handheld).
4.Use privacy settings. Activate the safety measures offered by different sites; social networking sites like Facebook have privacy settings that will help prevent your child seeing unsuitable advertising or sharing too much with other people.
5.Block pop-ups. If you're worried about your children accessing inappropriate content though accidentally clicking on adverts in pop-ups, follow the advice from BBC Webwise on how to stop these.
6.Find good sites and agree on them as a family. By talking to your child about their interests you can help them find suitable sites to visit and apps to use. Review these sites as they get older.
7.Manage their use and access. Children may be very worried that your response to a problem will be to take away their internet access. Whilst this may be an appropriate response in some cases, the threat may be a barrier for a child who needs help. Be aware of this when talking to them about their internet use, and reassure them that they can talk to you or a trusted adult whenever they need to.
June 2016
Younow.com
There has been a recent spate of children, particularly girls being incited to expose themselves over the web cam on younow.com to gain 'bars' & popularity.
The participants believe they have control of videos, in that they can decide IF and for how long, videos are available on the website. However there are any number of software packages which can record, edit and save 'what is happening on the screen' including video feeds.
A recent ongoing case has shown that paedophiles are increasingly collecting sharing and swapping 'screen recordings'. Indecent 'younow' videos have featured particularly heavily.
If a presentation to children/parents is being considered, particular focus should be given to addressing the 'online currency' aspect. This 'currency' is worthless in the real world but enables users to 'buy' virtual gifts and possessing more 'bars' lifts the broadcaster in the list making them easier to find, effectively making the more popular.
Further information about this and other concerns is available from;
http://parentinfo.org/article/a-parents-guide-to-younow
Operation Encompass news:
Supporting the children who witness domestic violence
BBC Victoria Derbyshire programme -http://www.bbc.co.uk/programmes/p03y9r5h
May 2016
The NSPCC have provide reviews of apps and social media sites for parents that children may use.
Please click on the picture below Social Media at the bottom of this page for more information.

April 2016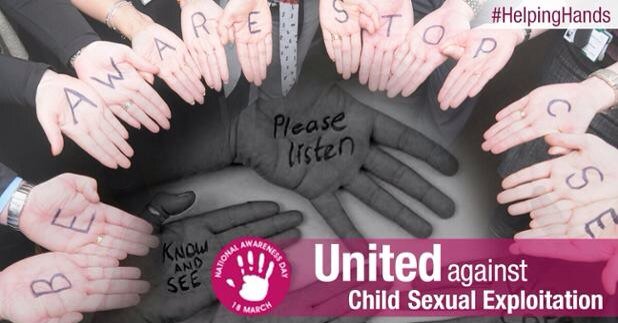 A free on line course helping parents to keep their children safe from Child Sexual Exploitation is available:
http://www.safeguardingchildrenea.co.uk/safeguarding-news/keep-them-safe/
Also available is an on line information service for parents on how to educate their children against radicalisation and extremism.
http://educateagainsthate.com/parents
March 2016
Please see updated information on social media in the downloads section at the bottom of the page.
February 2016
Minecraft advice to parents
https://www.nspcc.org.uk/preventing-abuse/keeping-children-safe/online-safety/minecraft-a-parents-guide/?utm_source=Adestra&utm_medium=email&utm_content=Play%20safe%20on%20Minecraft&utm_campaign=160112-cam-netaware
Get Safe On Line
Some great advice from https://www.getsafeonline.org/safeguarding-children/ - have a look at their site as they have some fantastic tips , videos , links for all to use
Get Safe Top 10
January 2016
Childnet International is a non-profit organisation working in partnership with others around the world to help make the internet a great and safe place for children. The Childnet website hosts all the online resources detailed below, as well as a number of recommended resources for young people, parents, carers and teachers. The Parents and Carers area also contains key advice, information on reporting and detailed information on a range of e-safety topics in the Hot topics section. www.childnet.com
Call the free O2 and NSPCC online safety helpline
If you have any questions about your child's online safety or concerns about a social network, our expert advisors are here to help.
Call 0808 800 5002 on Monday-Friday 9am-7pm, weekends 10am-6pm and bank holidays 10am-4pm
November 2015
A quarter of parents struggle to get their children to "unplug"
Action for Children's latest research has found that nearly a quarter of parents struggle to persuade their children to take part in activities away from televisions, phones and computer screens. It found that: When asked which behaviour they found most difficult to control in their children, more parents said they struggled to limit technology-based activity (23%) than get children to eat healthily (19%), go to bed (18%), or do their homework (10%)
September 2015
My Mind
My Mind has been developed for everyone interested in the mental health and well-being of children and young people across Cheshire and Wirral. This is a useful website for any parent worried about their child's mental well being.
July 2015
CEOP and The Parent Zone announce the launch of Parent Info, a new free service for schools.
We're thrilled to be announcing the national launch of Parent Info, bringing together the most expert, up-to-date content aimed at parents for schools to host on their own websites.
From pornography to eating disorders, from sexting to violent extremism, Parent Info covers issues affecting young people online and offline. The content is written by leading experts in their fields.
June 2015
Year 5 and 6 children had an assembly from Childline today. It talked about how to keep yourself happy and safe and the important work that Childline do to protect our children. On Friday, the children will have a Childline representative leading a session on how to keep themselves safe.
May 2015
Each month we will be posting up to date safeguarding and safety advice for parents and pupils.
OoVoo
The police have brought the following social media app to our attention :
OoVoo is a video chat and messaging app, and is available for iPhone/iPod/iPads and Androids. You can also use OoVoo on a computer (PC or MAC). With OoVoo you can video chat with up to 12 people at a time; you can see four people at once on screen during these video chats.
The police have received a couple of complaints now involving the Oo VOO site whereby a male described as being in his forties is trying to interact with young males by entering their conversations.
Please make sure that your children have set their security settings to " People who know my e mail address or OoVoo ID" this will stop this male from being able to make contact.
If your child's personal safety is threatened, please contact the police or school right away!
Last month Twitter launched Periscope - a live streaming app which lets you broadcast video live online. The app lets you tune in to other people's broadcasts, or you can broadcast your own live video. Throughout the broadcast people can post comments or share hearts.
While there are positive uses, there are a few potential risks around what young people share, who they are communicating with and what they see.
As with everything, it's about being informed and making good choices, that's why the UK Safer Internet Centre have put together some top tips for young people:
1. Think before you broadcast. Remember that your broadcast can be recorded by someone and then potentially shared and uploaded anywhere online - think carefully about what you are sharing.
2. Consider your privacy. It's worth considering who you would like to share the broadcast with; there are settings to make your broadcast private. We recommend that you don't share your location;
3. Report any concerns. To report a broadcast, scroll to the bottom of the info panel and tap the Report icon. Tap to confirm. If you see a user posting abusive comments in a broadcast, please take a screenshot and email safety@periscope.tv
4. Block anyone who is abusive or makes you feel uncomfortable.
5. Remember it is never too late to tell someone. If anything worries you, it's vital to tell a trusted adult or you can chat confidentially to ChildLine online or on 0800 1111. Remember, you can report to the police via the Child Exploitation and Online Protection Centre (www.ceop.police.uk).
Watch this space for more information.